Country begins with the family
Back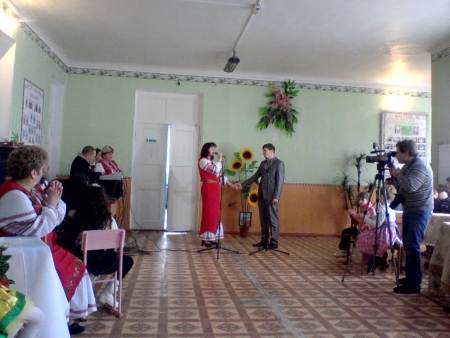 Petro Demidenko and Olena Belova, assistants of people's deputy of Ukraine Grygorii Kaletnik congratulated participants of traditional school festival "Singing family" in Red village that is located in Nemirov district.
Last year the festival was performed as a dramatized wedding. This year a big school family of teachers, pupils and their parents were sitting at the tables that were covered with embroidered towels. The celebration was started by a school director Anatoliy Petrovych Ischuk. He sincerely greeted guests and introduced creative family bands. There were a lot of them: family duets, trios and quartets. An audience welcomed them with applause. A festival began with the performance of teachers' band. A leader of this artistic collective is Nadiya Volodymyrivna Zaporozhets. They were playing there songs skillfully and emotionally.
The festival was very impressive. The performances of family duets were extremely sincere. They made people laugh and cry from all their heart. All spectators were impressed with the beauty and harmony of Father Sergey family quartet performance.
The family band of Lidia Ivanivna Mukhalchenko that was performed at the festival consists of all generations: two grandmothers, mother, aunt and two daughters.
The performance of women's quartet got dozen applauses. One of members was only 3 years old. The audience was admired with the young girl. She had learned all words of the song and was singing louder than others.
It seemed that the concert started and ended in an instant. The final song "Family" was solemnly performed by the family bands. The guests were very grateful to the participants for positive emotions and satisfaction that they had got during the concert. The assistants of Grygorii Kaletnik gave a present to the school family. It was the embroidered Ukrainian tablecloth. Also they presented small souvenirs to all children.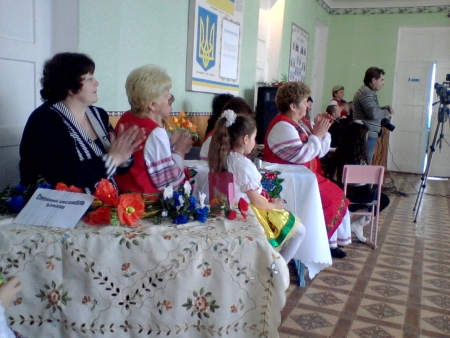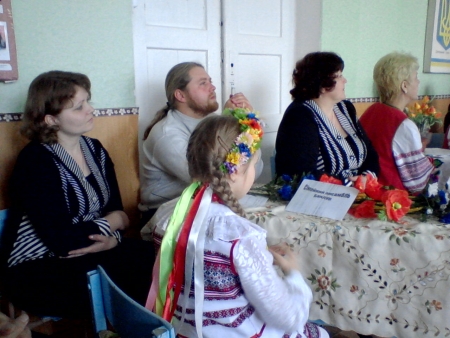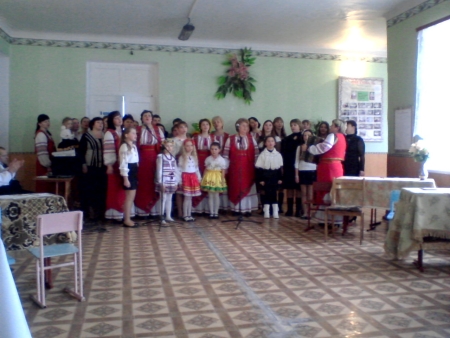 ---